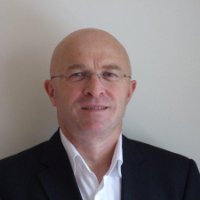 ---
NOUN
A Business Resultant® is a person who:
Provides expert business advice with radical honesty, radical transparency, and integrity.
Aspires to and practices the highest ethical and moral standards.
Is genuinely and manifestly concerned about the welfare of business people and their enterprises.
Provides advice and or assistance without concern for immediate personal gain.
Knows the limits of their business expertise and knowledge.
Will willingly disclose their limits, and will seek or recommend expert advice as needed.
Origin
The origin of Business Resultant® is early 21st century, thought to be 13 February 2019, a mash-up of consultant, "a person who consults," i.e., "[a] person who provides expert advice professionally," Oxford Dictionaries 2019, and result, "A thing that is caused or produced by something else; a consequence or outcome," Oxford Dictionaries 2019.
Why Business Resultant®?
The inspiration for the title Business Resultant® comes from a number of sources. The first was Scott Adams's cartoon series on Consulticks, consultants who are also money-sucking-ticks. In spite of stereotypes being inaccurate and incomplete etc., the thrust of the humour is the not-so-far-fetched propensity of Business Consultants to provide advice that is self-serving.
My Business Mentor clients are another source of influence, with many seeking advice early during their business development life-cycle. However, it was apparent that many did not initially understand business fundamentals; solutions must solve customers' needs or Jobs To Be Done and solutions must also be sold for more than it costs to create them.
The endless stream of dubious advice was the ultimate inspiration. Advice such as "follow your passion", and "write a Business Plan before you start a business." Selling dreams and rainbows is ridiculously easy with the internet. There is a ready pool of hopeful, trusting, and sometimes gullible people willing to buy into those promises. Fulfilling that demand is an unscrupulous, delusional, and ill-informed horde. This last source of inspiration also spurred me to write a post The Advice Business.